Celebrating Stu's 25yrs of Continuous Service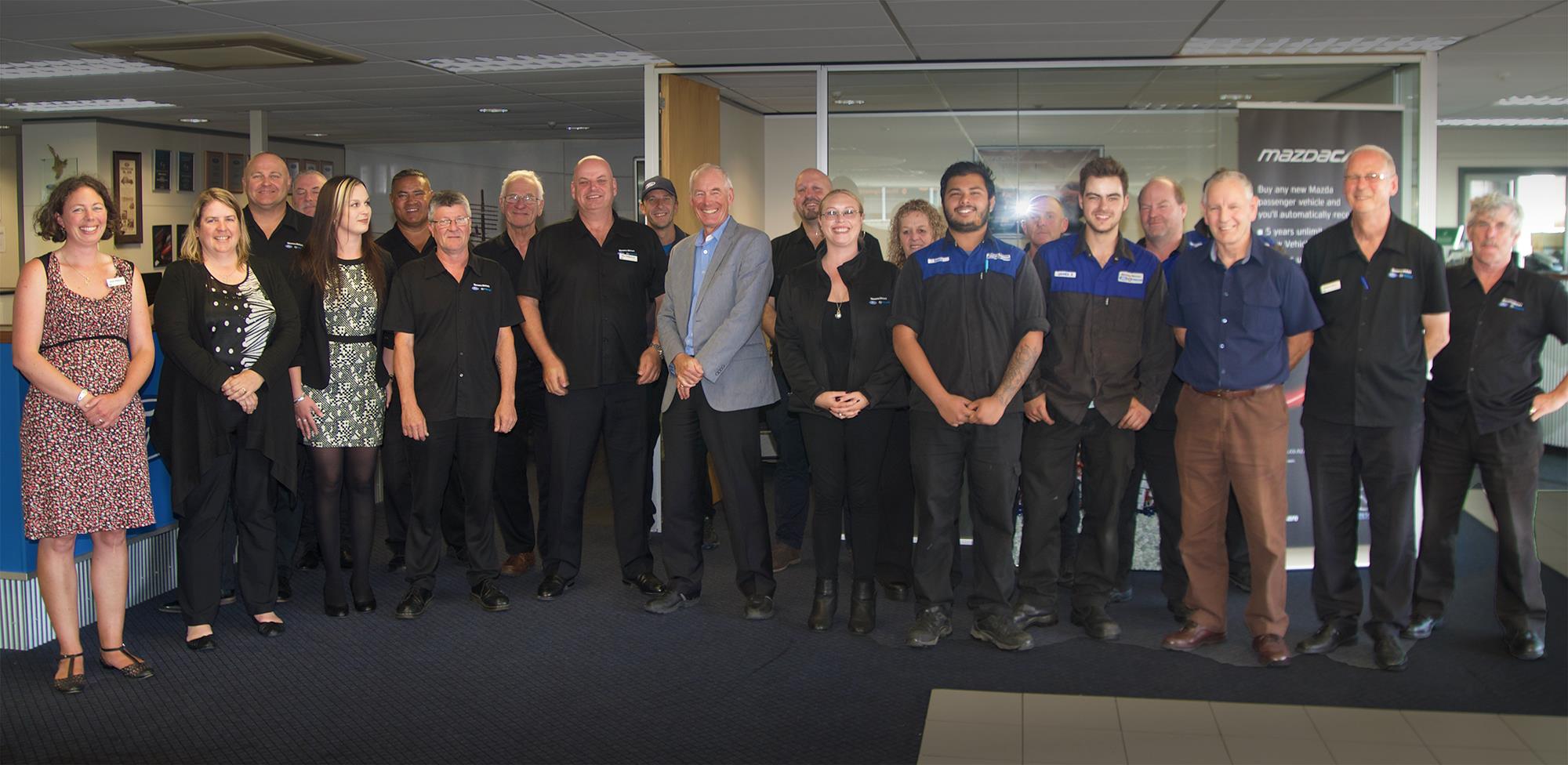 We enjoyed some time with a few friends at the dealership in February 2017 to celebrate Stu's 25yr milestone of continuous service with The Colonial Motor Company. It was great to have the Chairman of the Colonial Motors board, Jim Gibbons visit for the occasion, giving some of the history of the business and the formal gold watch presentation.
The presentation to Stu was for his 25yrs continuous service, he started as an apprentice mechanic and worked for the company for several years before doing his OE. In total he has been with The Colonial Motor Company for 33yrs.